PSi has been based at the Motorsports Industrial Park at Sonoma Raceway, (Sears Point) in Sonoma, California since 2006.
We specialize in Sales & Service of High Performance and Racing Shock Absorbers, Springs, Sway Bars & Goodridge  Fittings & Clutches.
Performance Shock, inc is your premier Factory Authorized Sales and Service Agency for all Ohlins, Koni, Penske, AST/Moton, Bilstein, TracTive, JRZ shocks & ZF-Sachs Clutches.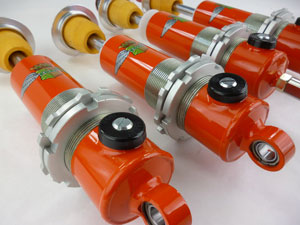 Service, Repairs & Rebuilds