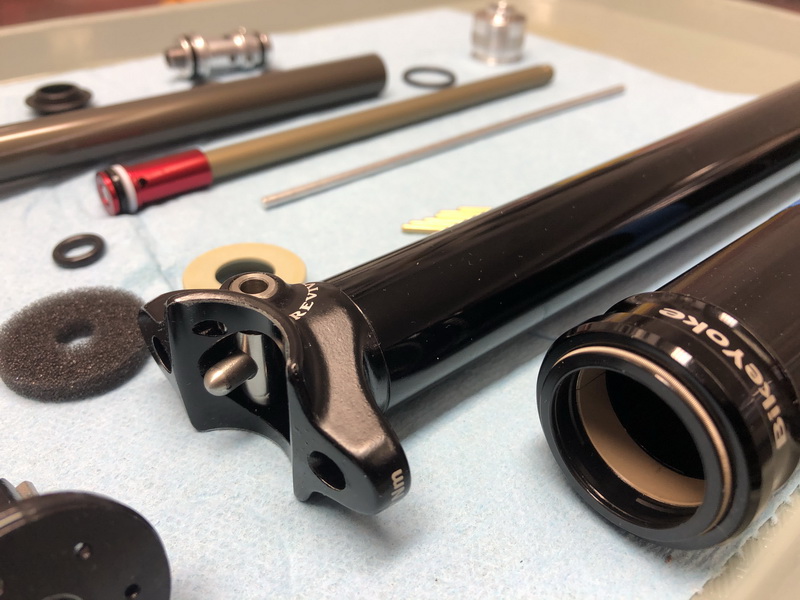 Download Service Request Form Here
Performance Shock, Inc is the premier racing shock absorber sales & service center in North America. We are Officially Authorized and Certified by BikeYoke to sell, repair, and rebuild their dropper posts to factory specifications and requirements using only OEM parts.
Service prices:
100 hour service (lower post) : $75.00
Complete cartridge service (including lower) : $150.00
Our ultimate goal is to get you back on your bike as quickly as possible with a properly functioning suspension, typical lead time for service is 3-5 days once service items have been received.
Please use our Contact Us Form or call (707) 938-5664 for Customer Service to discuss you shock rebuild and service requirements.
Posts can be shipped to our Sonoma Raceway Service Center via UPS, Fedex, DHL, US Postal service or any other common carrier. Our Address is:
Performance Shock, Inc. attn: Service
29139 Arnold Drive
Sonoma, CA 95476
Please include a copy of our Service Request Form. Please Note: We are unable to place your job in the service queue until we have a completed service request form.
You may also visit our Shop at Sonoma Raceway to drop off your post and discuss your specific requirements. We are open Monday through Friday, 8.00am to 5.00pm. Call in advance for Raceway access during race weekends.
Due to the (potentially dangerous) nature of motorsports, aside of Manufacturers offered warranties, there is no warranty, guarantee or liability expressed or implied applicable to any parts supplied or services performed by Performance Shock, Inc (PSi).